Quintron & Miss Pussy Cat Letterpress Print - DayGlo Orange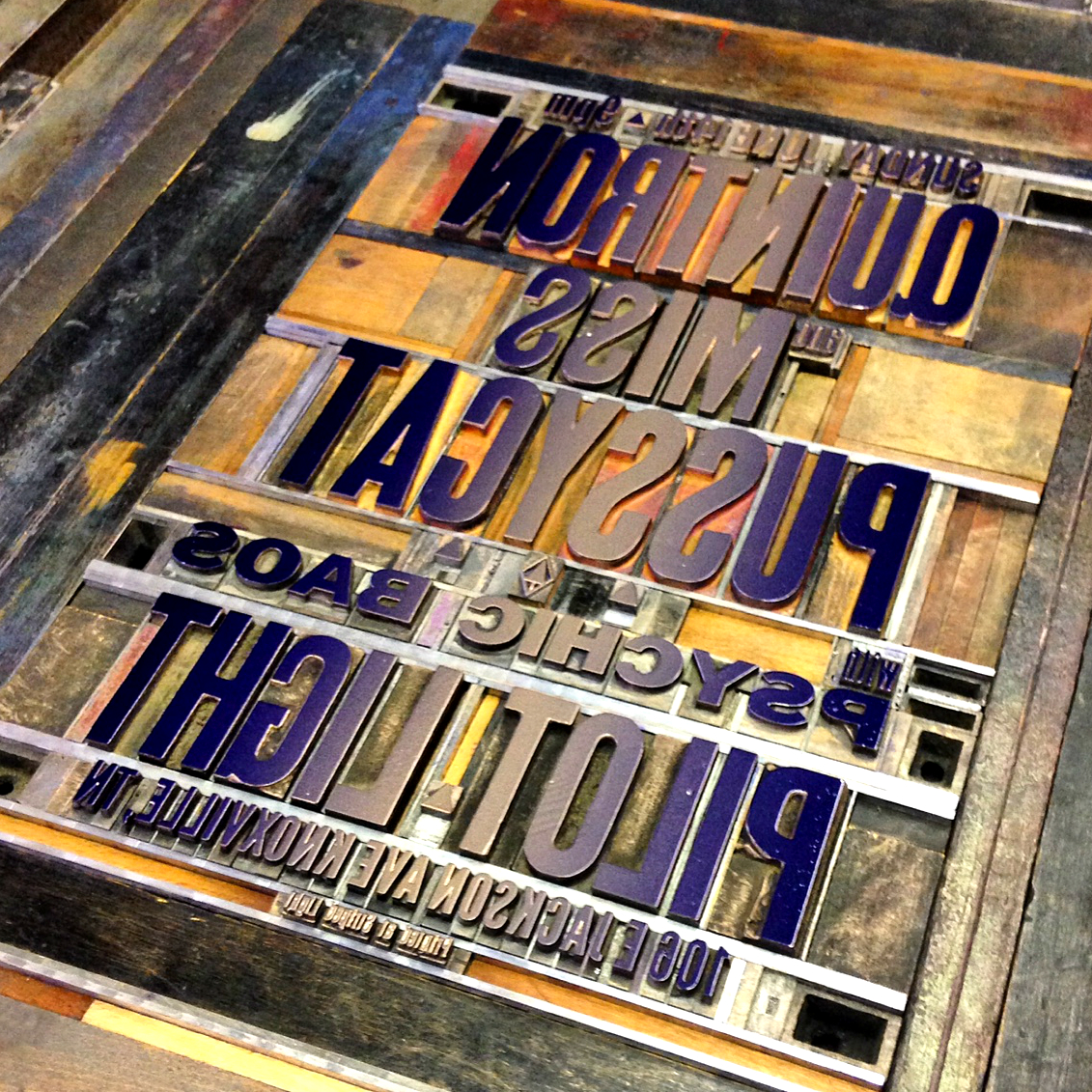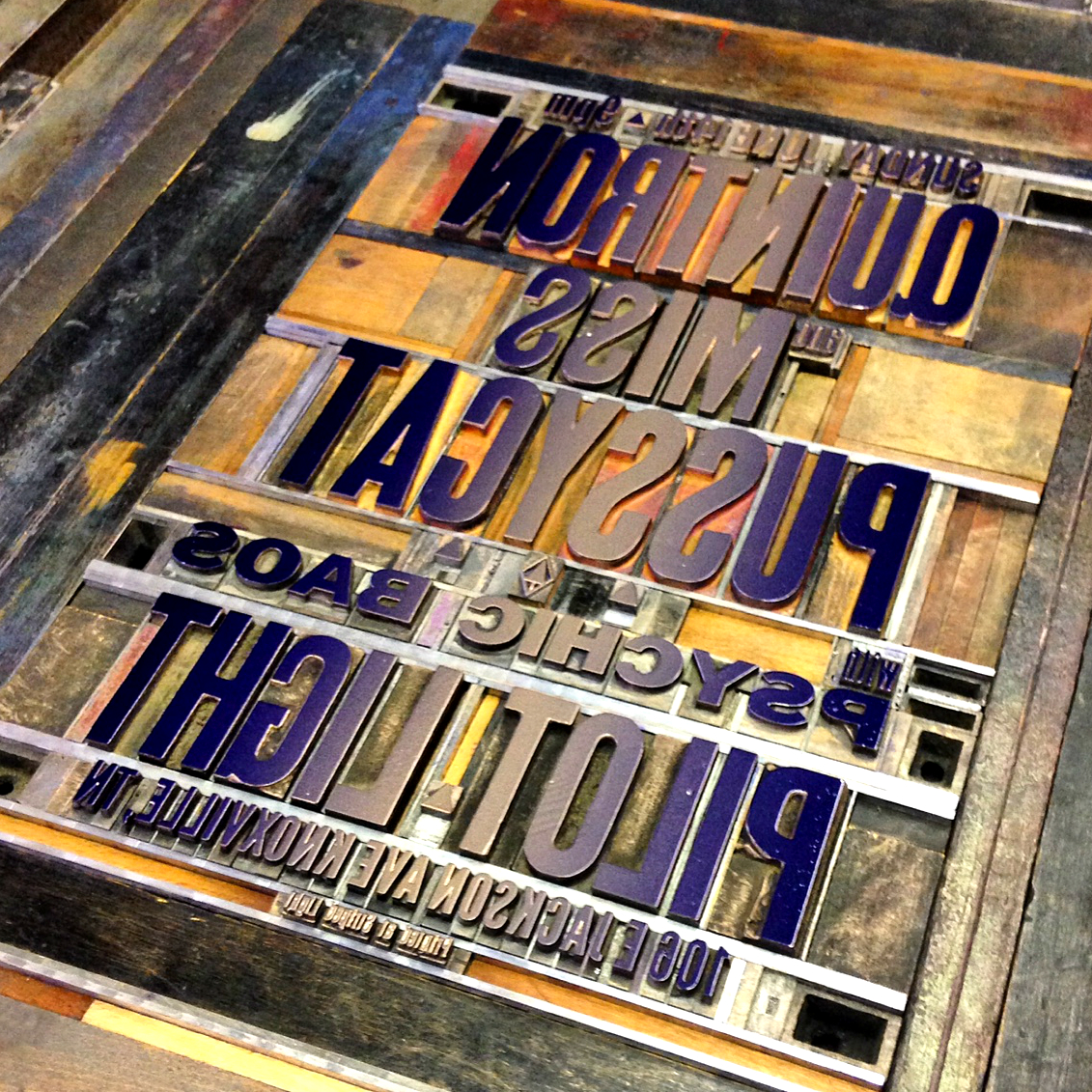 Quintron & Miss Pussy Cat Letterpress Print - DayGlo Orange
This brand new series of super-saturated letterpress prints was created for a recent live performance featuring Quintron, Miss Pussycat and Psychic Baos.
Printed on a Vandercook 25-24 Hand Test Press
11 x 17 inches on Wasau Exact Opaque White 80lb Cover
Both the background and the text use a blended color application, the text layer is printed with some metallic ink. Each is slightly unique due to the color blending method used.